Swanage Pier

in Local Attractions
The first pier in Swanage was constructed in 1859  by Mowlem. It was 750 feet long and was built for shipping stone which horses pulled along a narrow-gauge tramway which ran from the seafront to the pier. Parts of the tramway are still visible along the quay.
Later, the pier was used by steamers for day-trippers in addition to the stone cargo.
Due to increased use in 1895, construction of a new longer pier was started, and the new pier was officially opened for traffic on 29 March 1897.
After steamer services were discontinued in 1966, the remaining pleasure pier also began to fall into disrepair and is now marked by the double line of decayed and broken piles that protrude above the surface of the sea.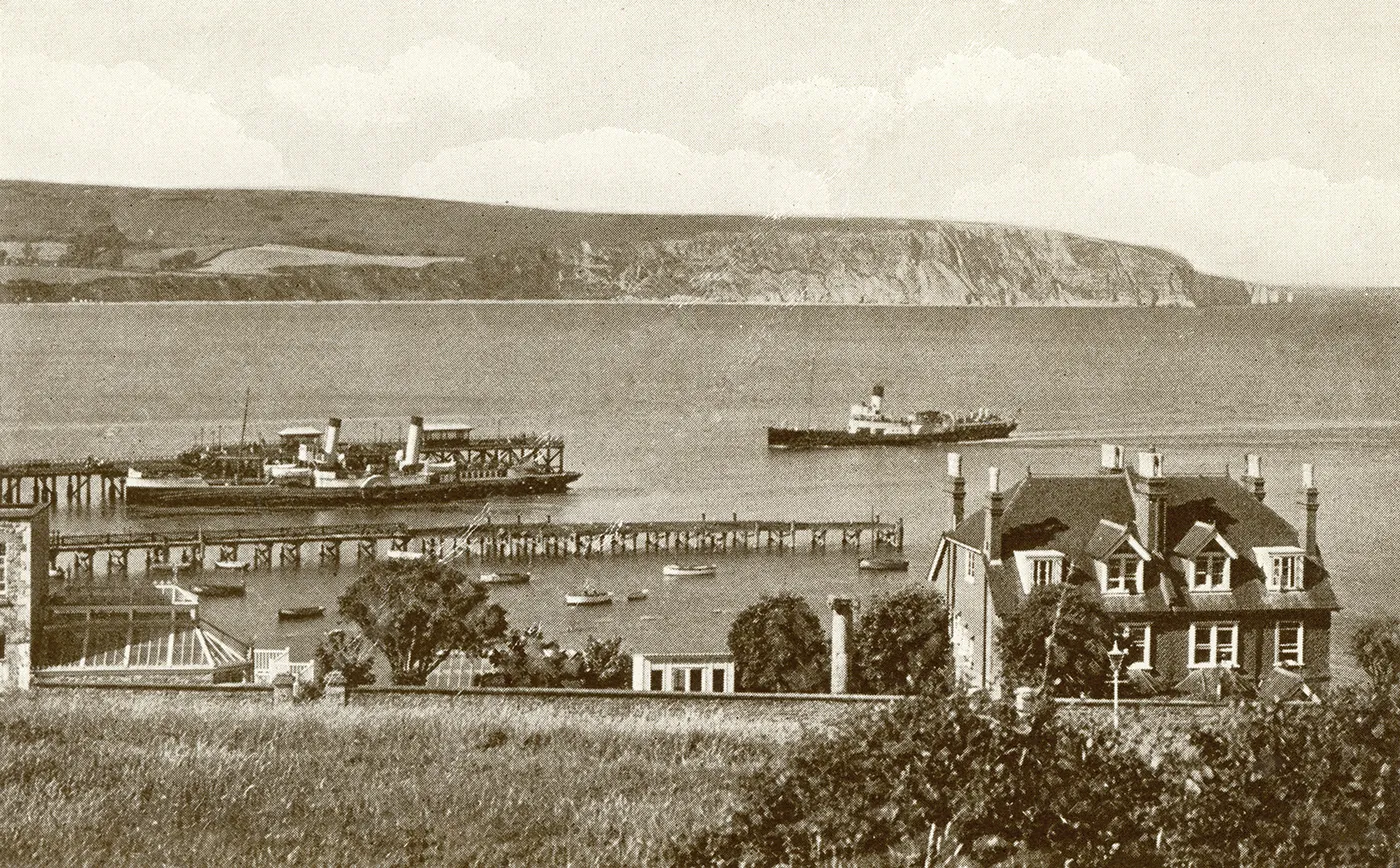 In 1976, Grade II listed status was awarded to the pier.
The western end of the new pier was demolished during the second world war in case it was used for enemy landings, but the section was repaired after the war.
In the summer season ferry services run daily from the pier mainly to Poole quay and the pier is home to the oldest diving school, www.diversdownswanage.co.uk
The pier is a popular training site for scuba diving because it is one of the few sheltered marine diving sites on the south coast, and it has depths of only 4 metres (13 ft).
Website: https://www.swanagepiertrust.com/
Telephone: 01929 425806
To arrange boat berthing, please ring the Pier Master: 07801 616216
Email: office@swanagepiertrust.com
Visit the pier at:
The Swanage Pier Trust
Pier Approach
Swanage
Dorset
BH19 2AW