Flooding in Swanage

in Education resources
The town of Swanage is in the centre of a valley between the Purbeck Hills.  The geography of the area causes heavy rain to gather in the middle of the valley. Its main route to the sea is via Swan Brook, which runs down the valley into the town, where it runs alongside  Victoria Avenue and King's road before going underground along Station Road, exiting into the sea next to the Mowlem on Shore Road.
There is also a small stream on the North side of the town which exits into the sea at Ocean Bay.
For many years, Swanage has suffered from flooding.  The flooding is caused by heavy rainfall, high tides and east winds which create a storm surge, pushing water over the sea wall into the lower High Street and town square.
The last severe flooding due to heavy rainfall was in 1990, with large parts of Victoria Avenue, Kings Road and Kings Road East being underwater and houses in Eldon Terrace also badly damaged due to the water levels. 
In 1993, a large-scale flood alleviation scheme was completed.  A new storm drain was built alongside and under Victoria Avenue, ending in the banjo-shaped 'new jetty' at the end of Victoria Avenue.  The storm drain diverts water from Swan Brook, redirecting it into the sea.
Photos of the flooding in 1990
Photos of the flooding in 1914
Sea Defences
In the winter, the lower High Street and town square flood regularly.  This occurs due to easterly storms and high tides.   In recent years temporary sea defences have been installed, with metal barriers for Storm Emma in March 2018.  For the winter of 2019-2020, the environment agency installed concrete blocks in Swanage and along the pavement between the stone quay and the approach to the pier to try to stop flooding in the surrounding area.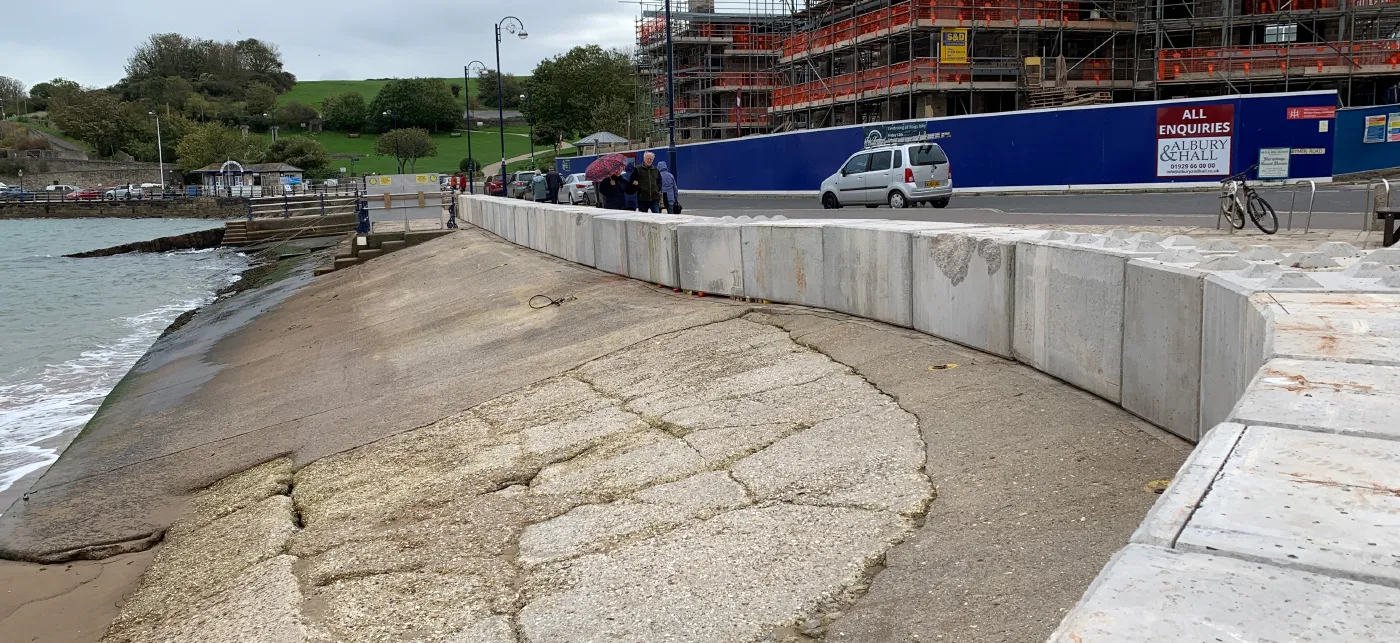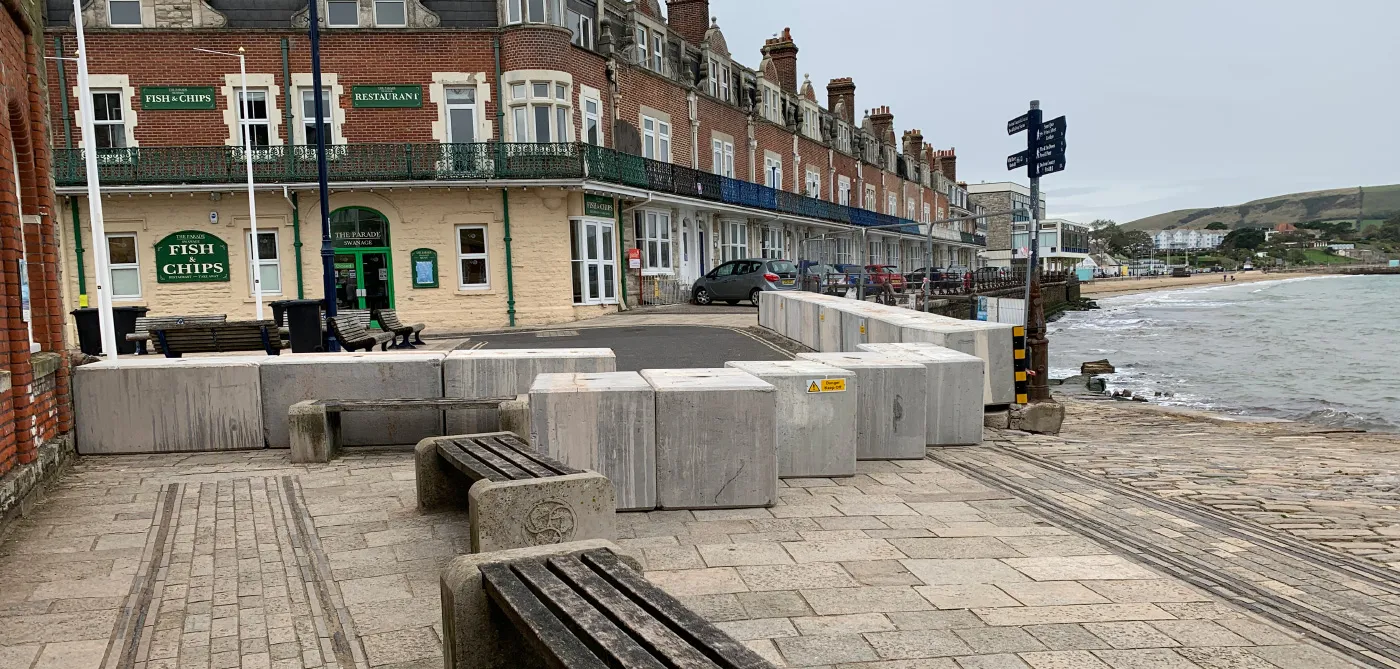 There are plans for permanent flood defences for the town for the lower High Street area.
External Links
Current flood warnings for the area can be viewed on https://flood-warning-information.service.gov.uk/warnings?location=swanage
Swan Brook Alerts: https://riverlevels.uk/flood-warning-swan-brook-at-swanage