Tyneham

in the Isle of Purbeck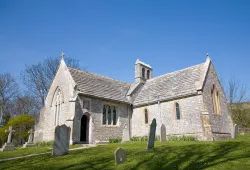 Tyneham is a small village located in Dorset, on the south coast of England. The village is situated within an Area of Outstanding Natural Beauty, surrounded by rolling hills and picturesque countryside.
Tyneham has a rich history, dating back to the Iron Age, and was mentioned in the Doomsday Book of 1086.
The village was once a thriving agricultural community with a church, school, and several farms. However, during World War II, the village's residents were forced to leave on the 17th of November 1943 to make way for military training exercises.
The village was requisitioned by the War Office for use as a training area for the D-Day landings and remained in military use for over 30 years. During this time, the houses and buildings were used for training purposes, and many were damaged or destroyed.
After the war, the village was returned to the care of the Ministry of Defence and was opened to the public as a unique heritage site. Visitors can explore the ruins of the village and learn about its history through the display of photographs and artefacts. The village church, St. Mary's, is one of the few buildings that remain largely intact and is open to visitors.
The village is also home to a variety of wildlife, including deer, badgers, and a range of birds. The surrounding countryside offers excellent opportunities for walking and cycling, and visitors can enjoy the stunning coastal views.
In recent years, the Ministry of Defence has been working to restore the village and its buildings. The restoration work is ongoing, and the village is still used for military training, but the public is welcome to visit on certain days of the year.
Tyneham is a unique and fascinating place, steeped in history and surrounded by beautiful countryside. It is a must-see destination for anyone interested in history or the natural world. It offers a glimpse into the past and a chance to experience the tranquillity of the Dorset countryside.