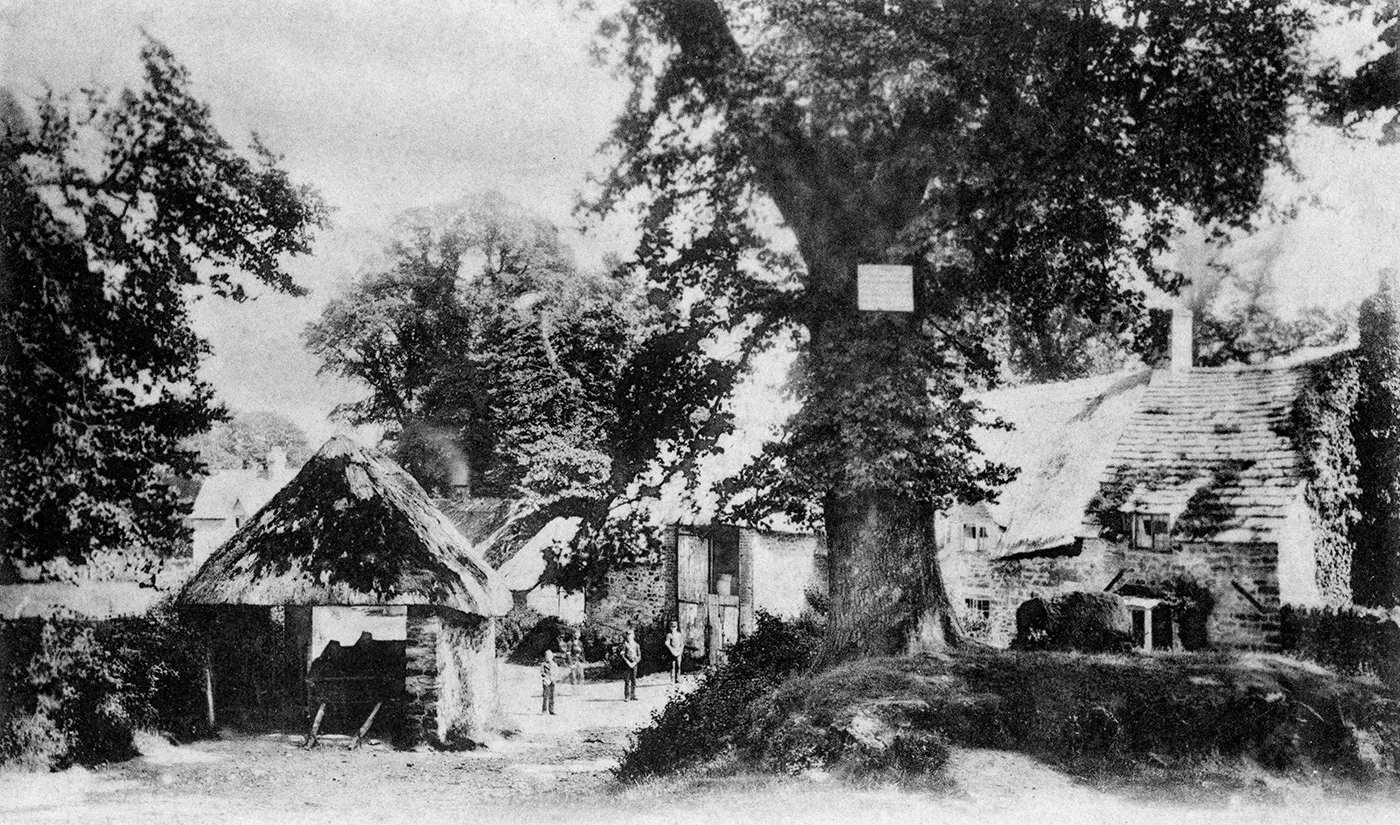 Farm buildings in Studland
Farm buildings in Studland
Old farm buildings and cart with children in the background at School Lane in Studland Village.
The thatched building on the left of the photo still exists and the large tree in the middle has been removed and replaced with a stone cross monument.
The photo dates to the late 1800s.
You can view the same location today on Google Maps.
Show Location on Map