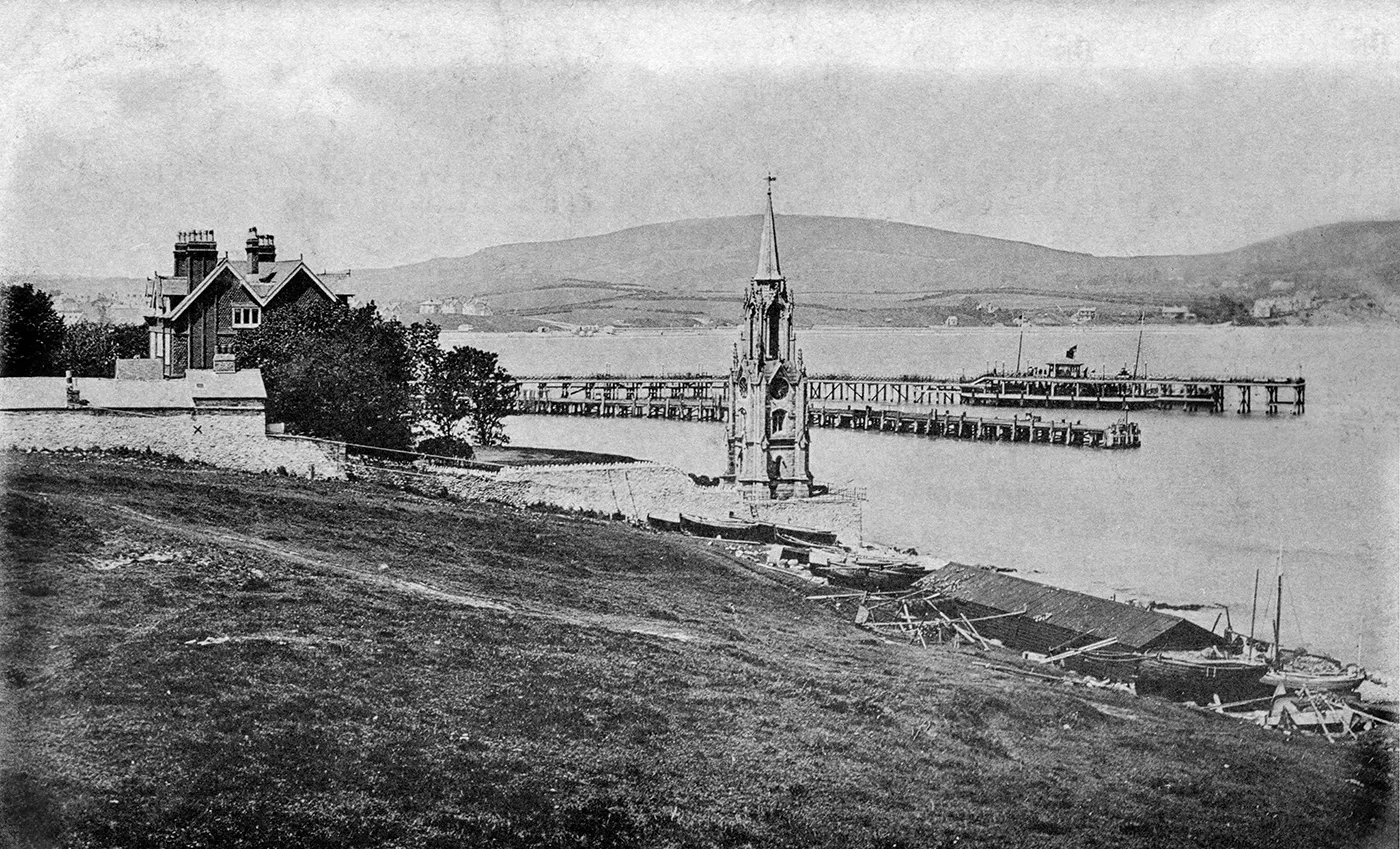 The Wellington Clock Tower and Piers
The Wellington Clock Tower and Piers
The Wellington Clock Tower, a Grade II listed building in Swanage, Dorset, is a prominent and well-known landmark in the town located near the boat park on Peveril Point Road.
Arthur Aspital originally designed the clock tower in 1854 to memorialise Arthur Wellesley, the 1st Duke of Wellington, a prominent British military leader and statesman.
The tower was first situated on the southern approach to London Bridge in Southwark. It was removed and re-erected in 1868 to its present location by George Burt.
As shown in this photo, the original design had a spire until it was removed and replaced in 1904 with the copper cupola (dome) that can be seen today.
Show Location on Map