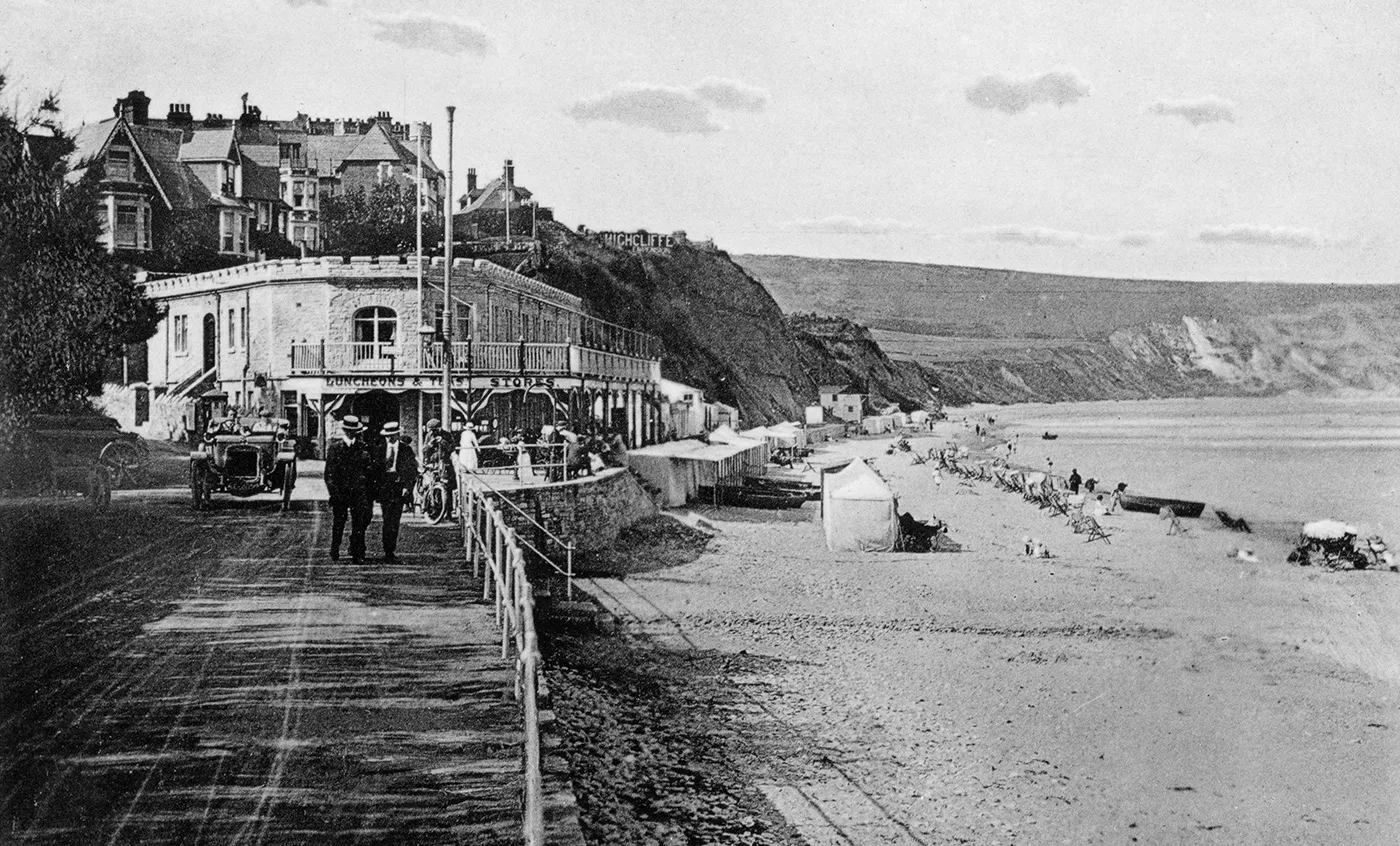 Ocean Bay and Shore Road in the 1920s
Ocean Bay and Shore Road in the 1920s
This photo which dates to the 1920s shows the beach at Ocean Bay with bathing tents on the sand and deck chairs.
The shop at corner of Shore Road is called Luncheons & Teas Stores.
On the road is a single car which appears to be a Model T Ford.
Show Location on Map