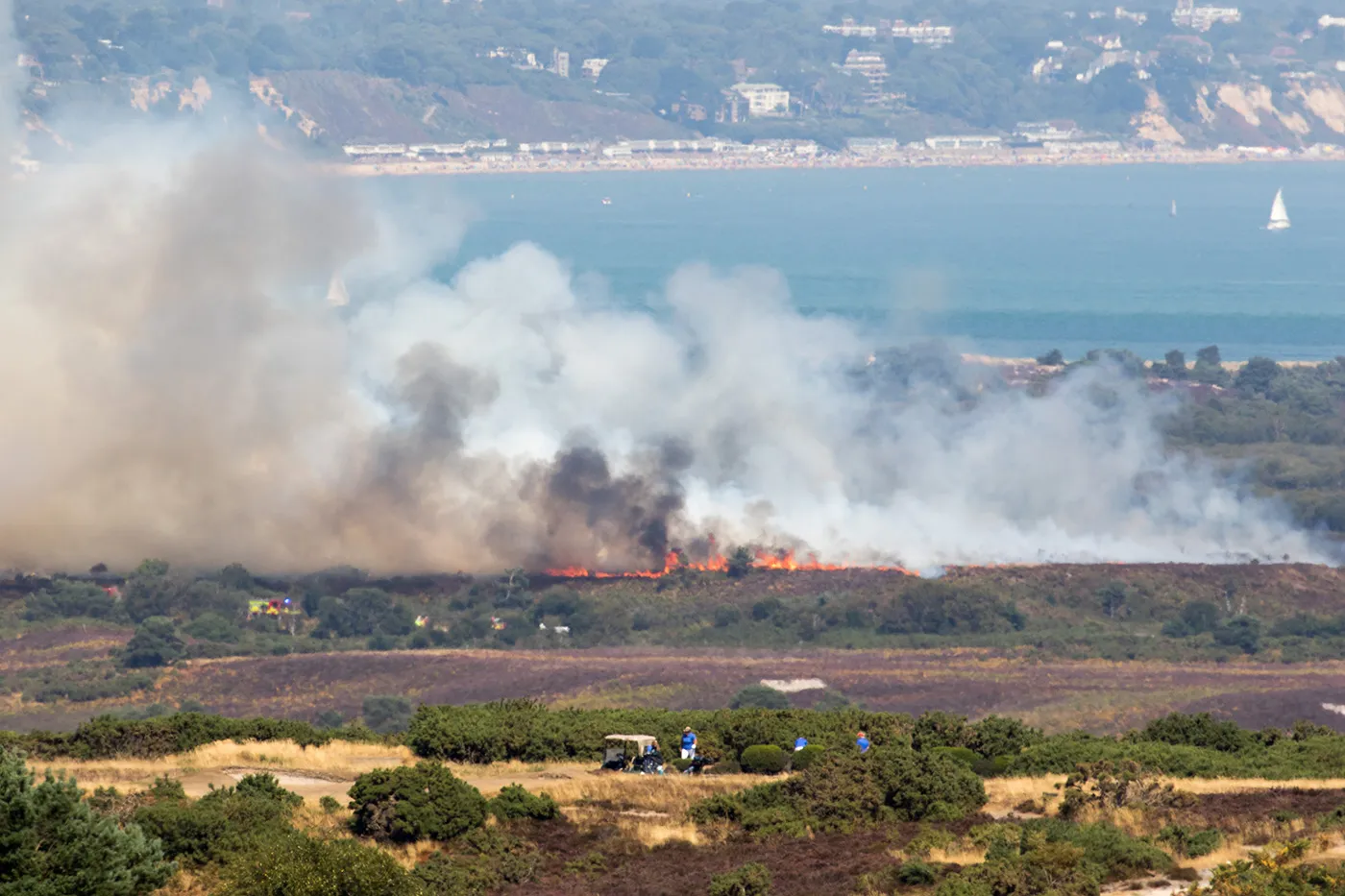 Large heath fire near Littlesea Studland
Large heath fire near Littlesea Studland
Large heath fire near Littlesea between Studland and the Sandbanks Ferry.
Over 90 firefighters were fighting the fire at its peak.
The fire is believed to have been caused by a barbecue or campfire.
The fire service posted: We have found evidence of a campfire and BBQ at the seat of the fire on #Studland and believe this to be the cause of the fire which started yesterday. Please DO NOT have campfires, bonfires or use barbecues in the countryside.
Show Location on Map