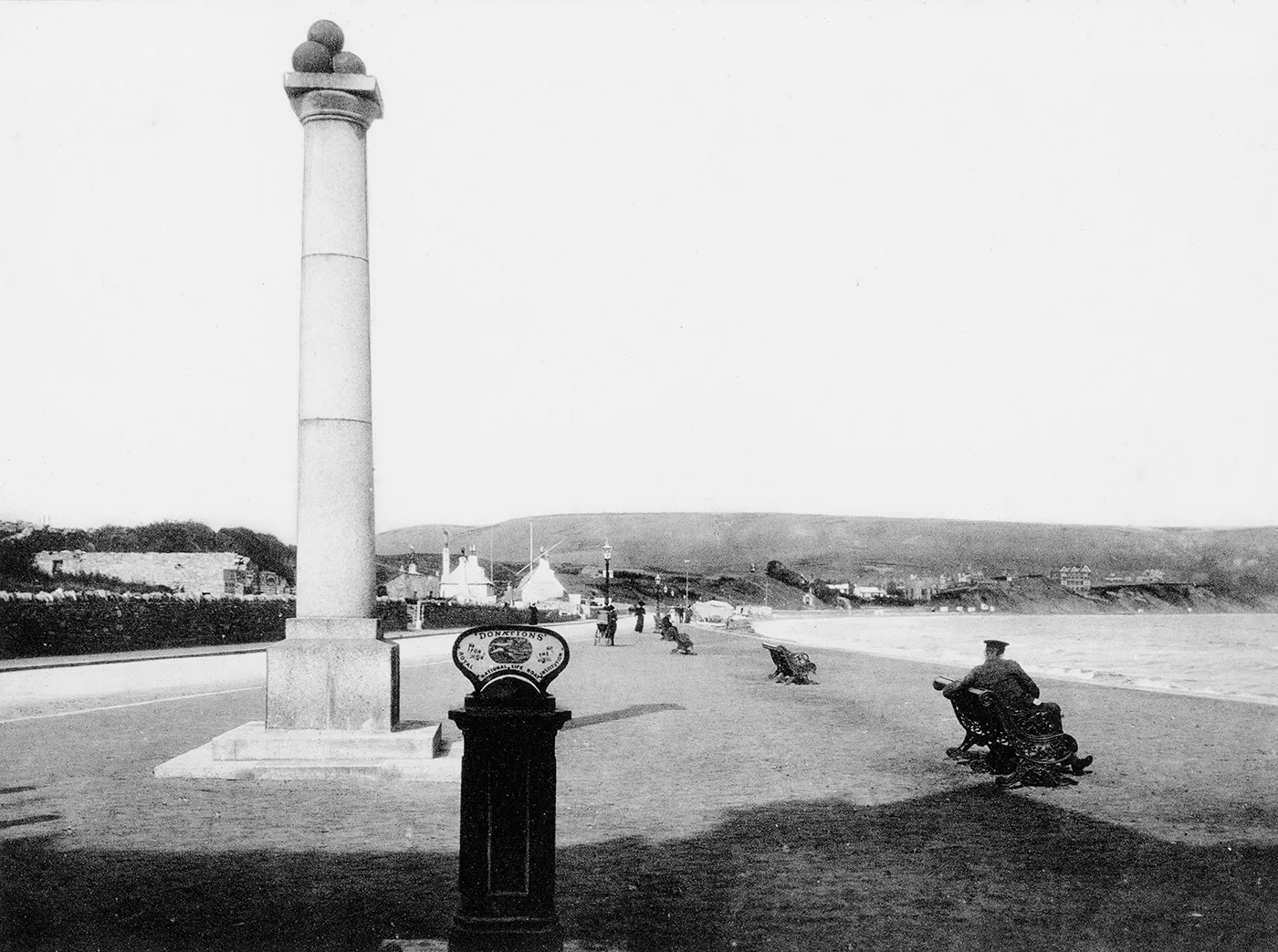 The Parade looking North
The Parade looking North
Looking North along Shore Road in the early 19th century.
In the foreground is a donation box for the Royal National Life Boat Institution and the King Alfred Memorial which was erected 1862 by John Mowlem.
The column is made from granite and inscribed with "In commemoration of a great naval battle fought with the Danes in Swanage Bay by Alfred the Great. AD 877"
On the top are four canon balls brought from the Crimean War.
Show Location on Map