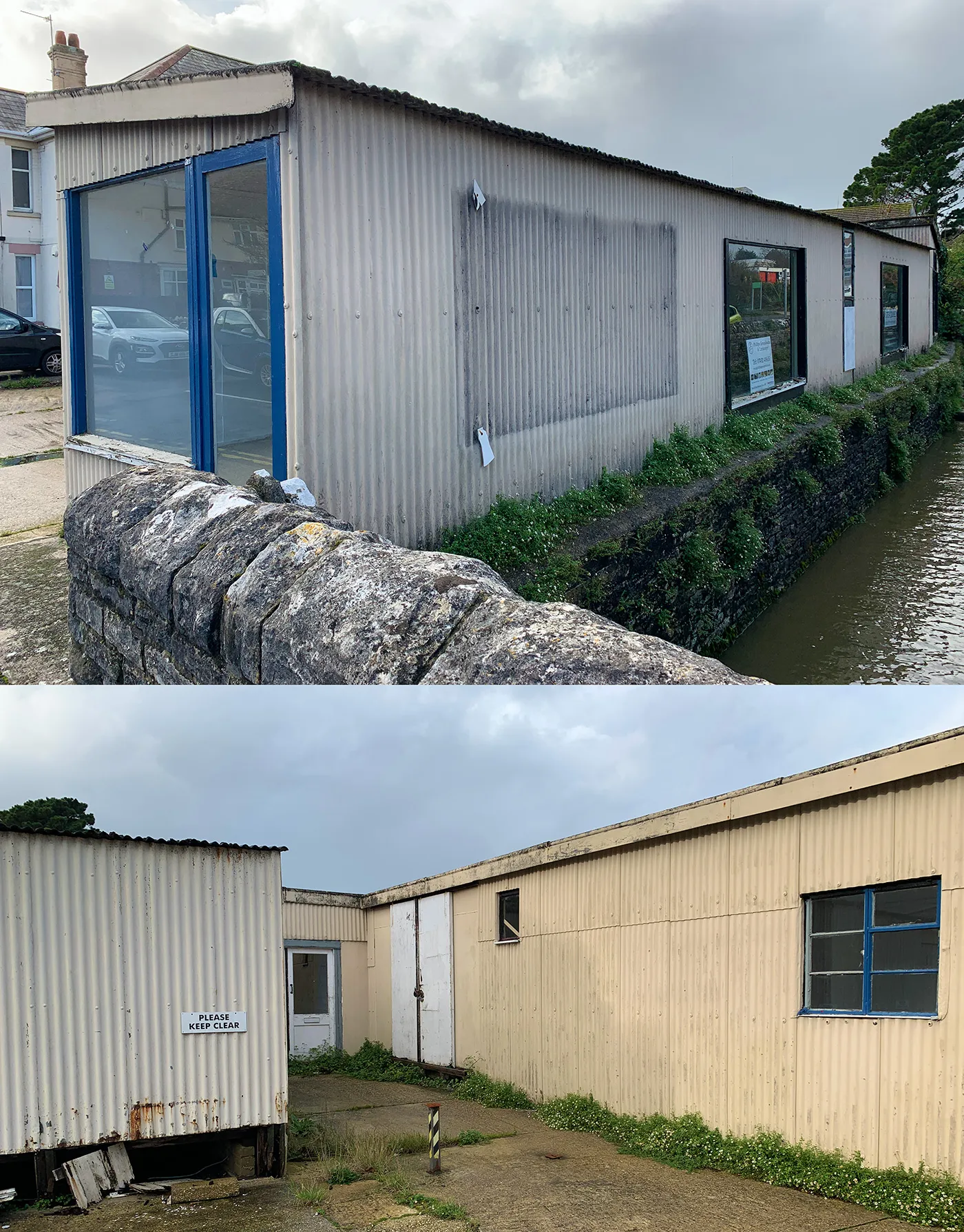 Last of the corrugated buildings
Last of the corrugated buildings
This building in Kings Road West was originally a military ammunition store from Bovington Army Camp before being moved to Swanage and is one of the last corrugated iron and asbestos buildings left in the town.
It was badly flooded in 1935 and again in the 1990s. The building was bombed in 1942 and was rebuilt by George Bishop and Ian Surface after WWII.
The building was used as a coal yard office and delivery lorry park with the coal being stored in the edge of the train yard on the opposite side of Kings Road West.
The building was used by a furniture store called Bishops until 2019. It has now been sold and is awaiting demolition and redevelopment on the land.
Show Location on Map