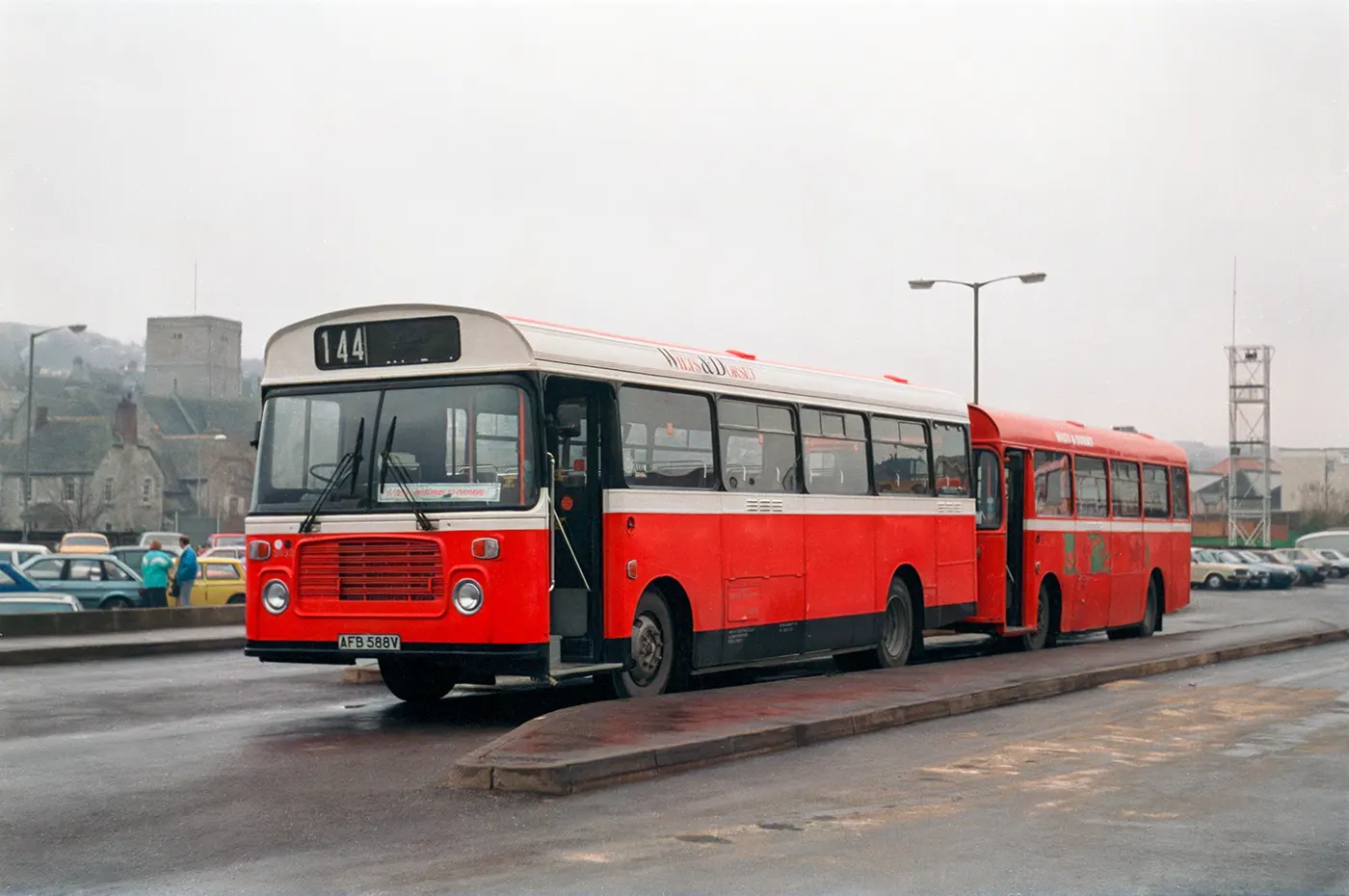 Busses in the old bus yard in Swanage
Busses in the old bus yard in Swanage
Hants & Dorset bus registration number AFB588V parked on the old bus parking area which is now the Coop car park.
To the left of the photo is the old car park which was on a lower level than the bus parking area.
The tarmac in this area was always covered in oil and spilt fuel which made it very dangerous and slippery when wet.
Show Location on Map