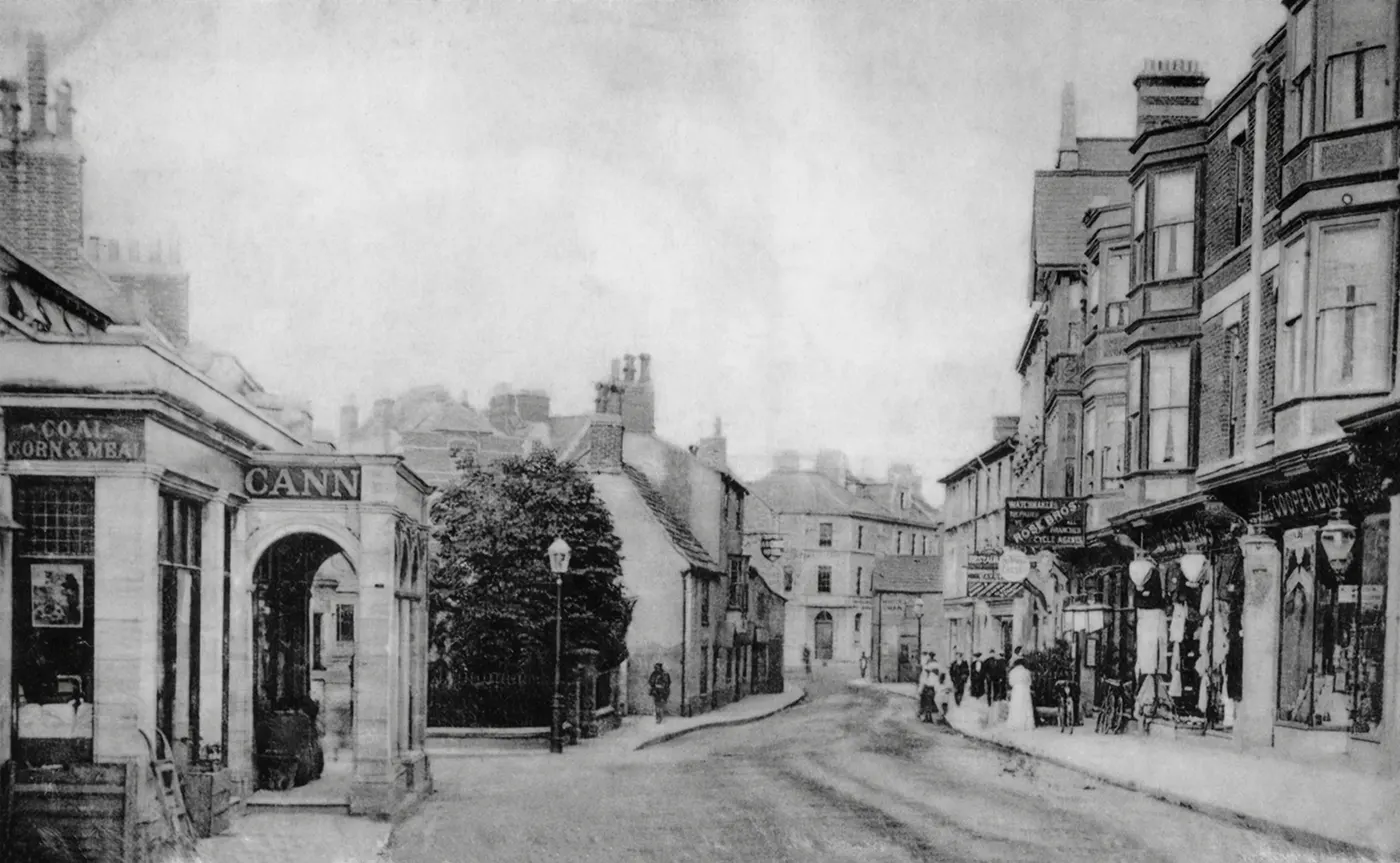 High Street shops in the 1800s
High Street shops in the 1800s
The photograph of the High Street in Swanage at the junction with Kings Road East is a fascinating glimpse into the town's commercial hub during the late 1800s. The photo depicts a bustling scene, with people going about their daily business and various shops and businesses lining the street.
One of the most prominent shops in the photo is Cann Coal Corn and Meal, which can be seen on the left side of the frame. The shop's name and signage suggest it was a general store, likely selling essential goods such as coal, corn, and meal. This kind of store would have been a vital resource for the local community, providing access to the supplies they needed to sustain their daily lives.
Cooper Bros is another shop in the photo, located on the opposite side of the street. The store's name suggests it was likely a general hardware store, possibly selling items like tools, nails, and building materials. Such stores were also essential to the local economy, providing the resources necessary for construction, repair, and maintenance work.
Rose Bros Cycle Agents can also be seen in the photo, with a large sign advertising bicycles and other cycling-related products. This shop would have been an exciting addition to the High Street during the late 1800s, as the popularity of cycling as a leisure activity was on the rise.
Finally, the White Swan pub, located on the right side of the frame, adds a touch of character to the scene. The pub's striking facade and prominent signage make it a clear landmark on the High Street, likely a popular gathering place for locals to socialize, relax, and enjoy a drink.
Overall, this photo provides an excellent snapshot of the bustling commercial activity that would have been typical of the High Street in Swanage during the late 1800s. It reminds us of the importance of local businesses in supporting the community's needs and interests while offering a glimpse into the evolving trends and technologies of the era.
Show Location on Map