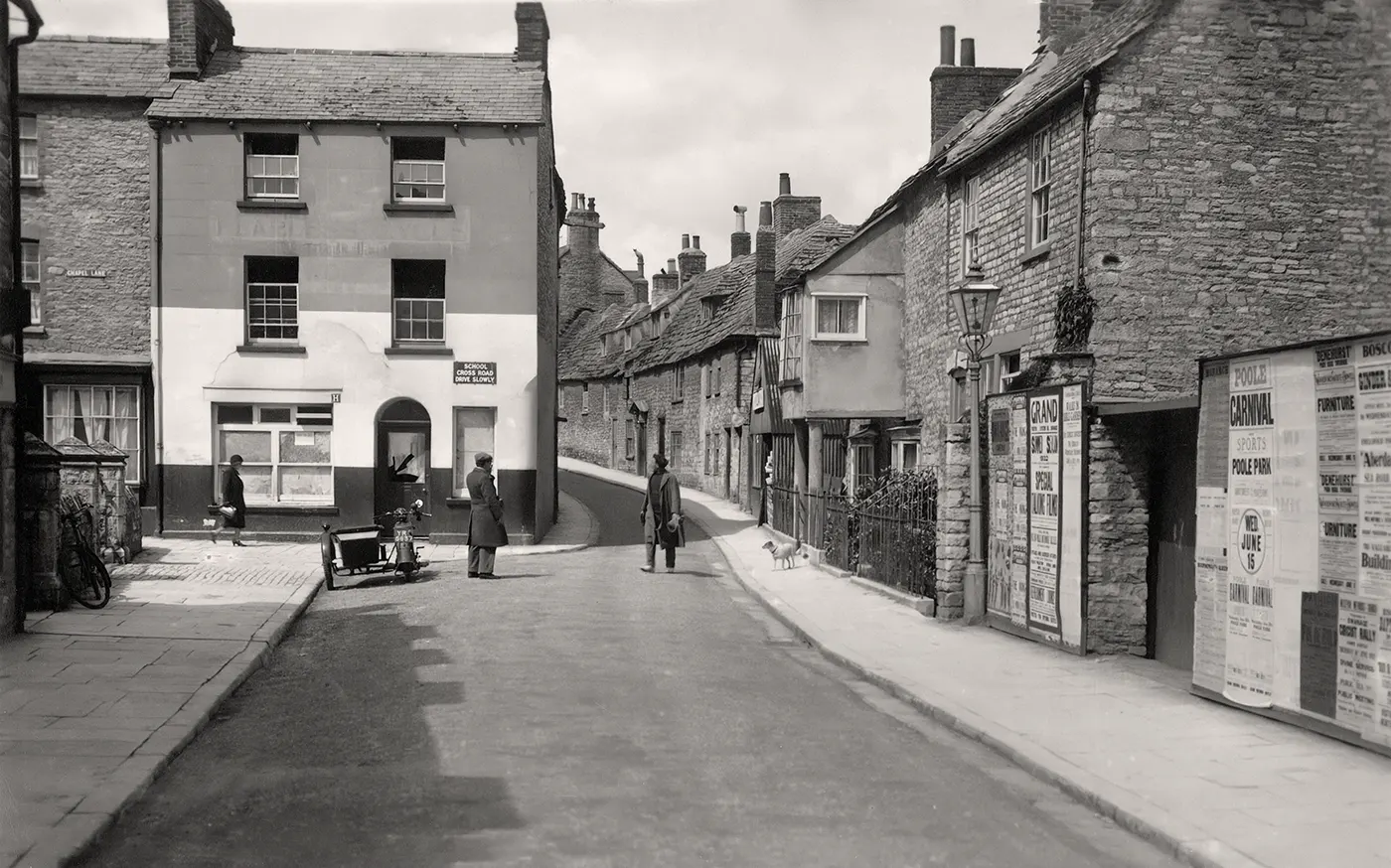 The Narrows in Swanage High Street
The Narrows in Swanage High Street
The Narrows on Swanage High Street in 1935.
This area was badly bombed in 1942 and the buildings on the left side destroyed.
On the left side is Chapel Lane and the entrance to the church with a bike resting against the wall and a motorbike and sidecar parked on the side of the road.
The right side has a building covered in signs and advertisements including Poole Carnival, Swanage Cricket and Swanage Furniture removals services.
Show Location on Map
Image Ref: VS 2205
Year: 1935
Copyright: Unknown
Photographer: Unknown
Tags:
High Street
Swanage