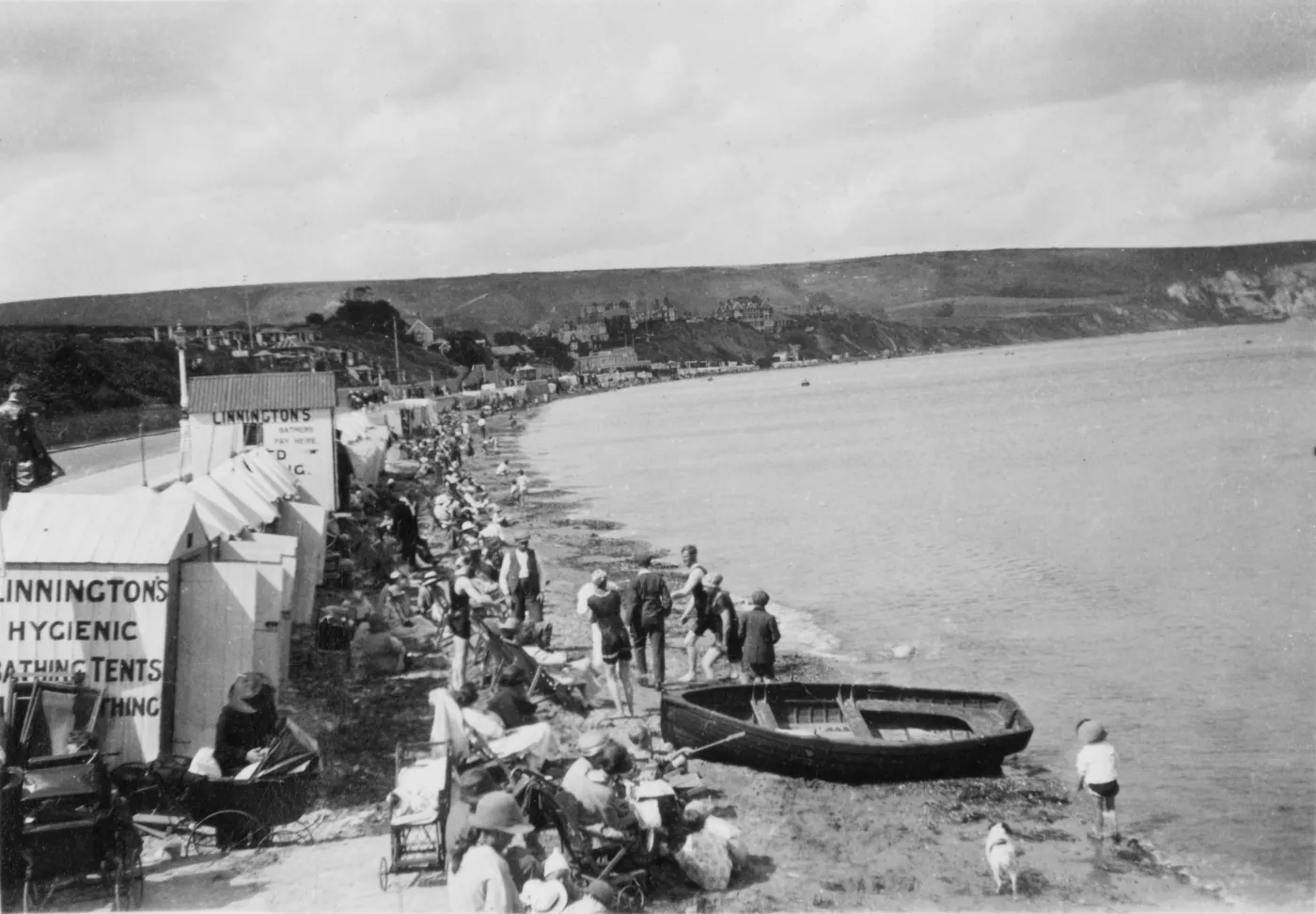 Linningtons Hygienic Bathing Tents and Beach
Linningtons Hygienic Bathing Tents and Beach
Swanage beach and Shore Road with Linningtons Hygienic Bathing Tents for the beach users to change their clothes before going into the sea.
In the foreground are several baby prams and push chairs and a young child and their dog on the waters edge.
On Shore Road is one of the original gas street lights.
Show Location on Map