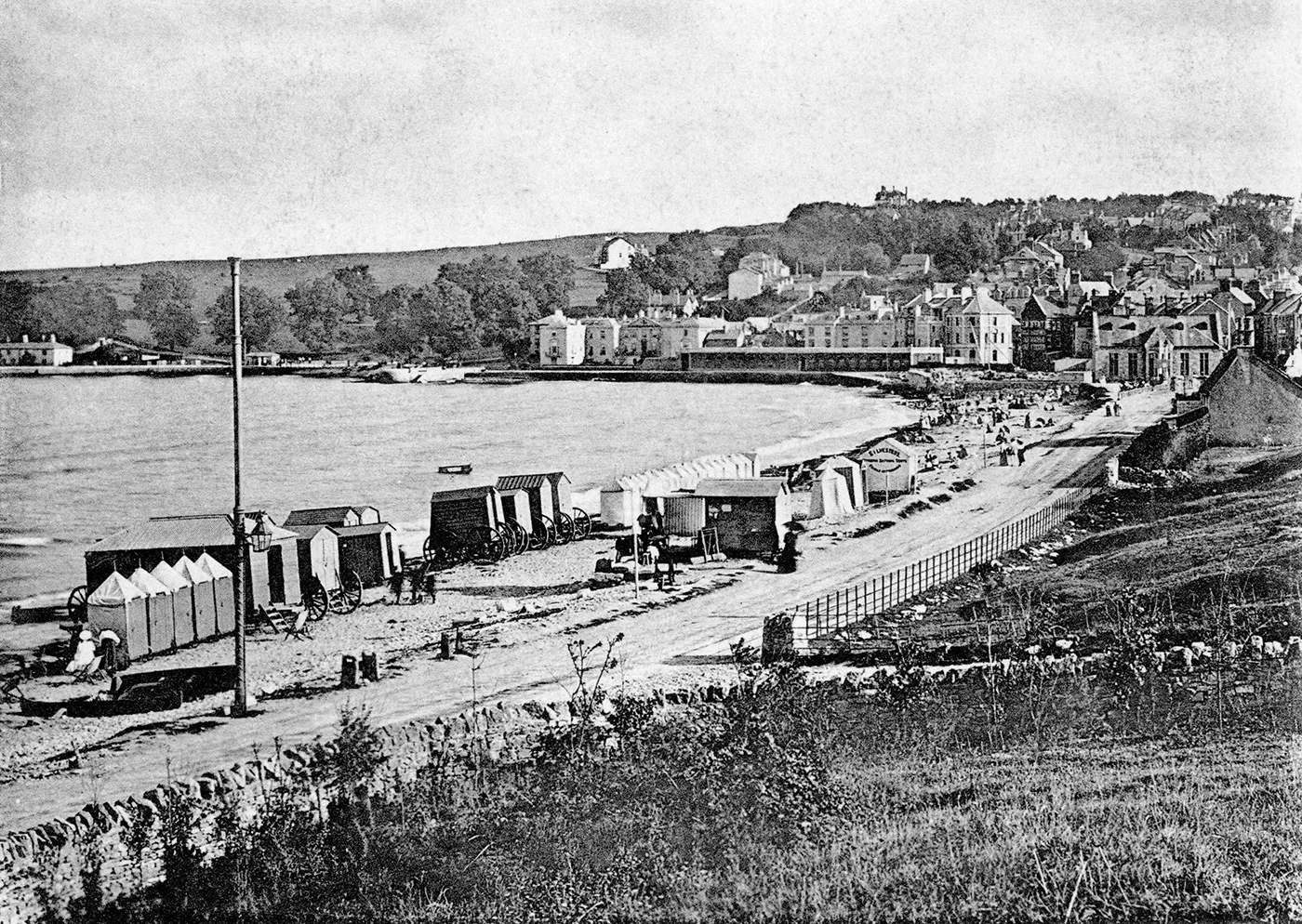 Shore Road in the 1800s
Shore Road in the 1800s
Looking South along Shore Road in the 1800s with several wheeled bathing tents and small bathing tents on the beach. One is marked as Silvestear Hygienic Bathing Tents.
There are two stone cranes located in the area which is now The Parade.
The current sea wall was not built in this photo and you can see the rough edge of the shoreline near the Mowlem building at the end of Shore Road.

Show Location on Map